Stick Figures In Peril on Boing Boing
19 June 2006
The Stick Figures In Peril Flickr group I created a year and a half ago got boinged today.
Ours is a perilous time, apparently: since the group's inception, members have posted nearly 4,000 photos of "warning signs showing stick figures in dangerous, often life-threatening, situations" (as the group's original description puts it). Here's the awesome photo that started it all: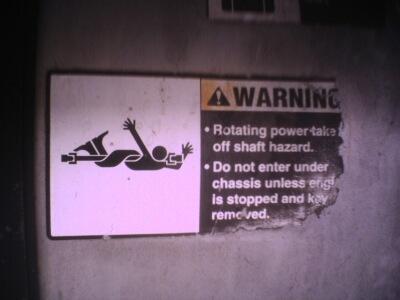 View the photo on Flickr and you'll see the comment from my brother Jeff that inspired me to name the group as I did. He's a witty one, that Jeff.